Dr. Jill Hutton, M.D., MPH
Because Hormones Matter, and Your Well-Being Matters.
We focus on your symptoms and your history to tailor your personalized treatment.

Well-woman care incorporates general health checks and screening tests for both overall health and female-specific health.
There are many newer medicines and supplements that can help with weight loss. If you are overweight or obese, weight loss should be a top goal as it improves longevity.

Hormone Replacement Therapy,
Menopause care
Here's why you might want to consider taking hormone replacement. Menopausal hormone therapy decreases colon cancer, osteoporosis, hip fractures, tooth loss, depression, vaginal irritation and infections, weight gain, and hot flashes.
About Dr. Jill Hutton M.D, MPH
I grew up in the Houston area and graduated from Cypress Creek High School. I earned my undergraduate degree from The Johns Hopkins University, and my medical degree from Vanderbilt University School of Medicine. I returned to Houston to complete my residency training in obstetrics and gynecology at Baylor College of Medicine. I have practiced obstetrics and gynecology in the Houston area for over 20 years, and I hold a Masters of Public Health degree from Chamberlain University.
I branched into hormonal therapy after a personal experience. As I neared menopause, I made a tough decision to have my ovaries removed. I did not think I would notice a big change, but I was wrong. I learned firsthand the rollercoaster of hormonal management. After trying various regimens of estrogen, I still felt that something was missing. I lost a certain drive that I felt had to do with the loss of testosterone made by the ovaries. I eventually found the right hormone replacement for me, which included testosterone, and I quickly felt like myself again. This transformation amazed me! I soon decided I wanted to help other women find their appropriate, personal, hormonal regimen.  I have become certified in Advanced Bioidentical Hormone Replacement Therapy through Worldlink Medical, and rely on over 20 years of obstetrical and gynecological training and practice.
I live in Houston with my wonderful husband, two sons, and two cats. I enjoy swimming, roller skating, surfing, stand-up paddle boarding, and skim boarding. I dabble in painting and digital media. I advocate for autistics as the President of Autism Research Texas, a nonprofit dedicated to supporting the independence of autistics in the state of Texas.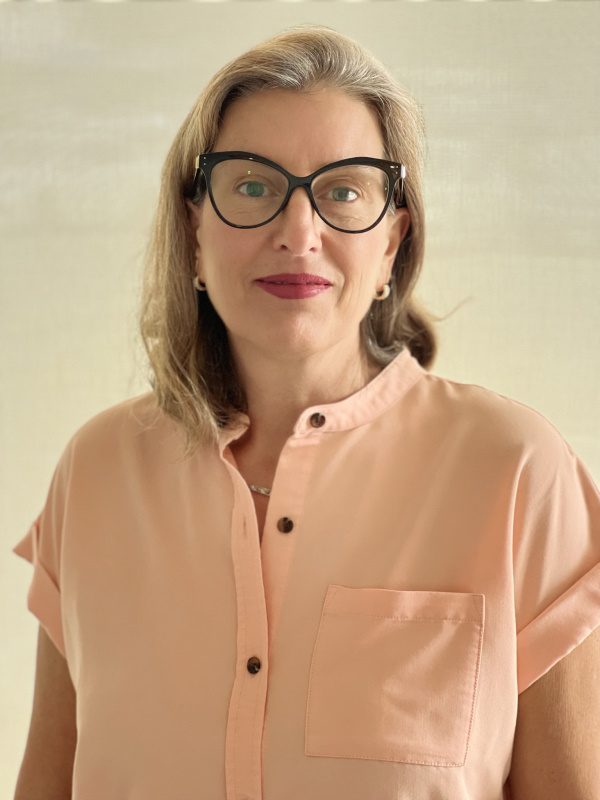 Hormonal changes can be difficult, and sometimes it takes someone who has extensive knowledge of women's health and who has also dealt with many of the hormonal changes of being a woman to understand their intricacies fully. At Hormonal Well-Being, we understand that hormones matter and well-being matters. Our mission is to preserve your health and well-being with compassionate and individualized plans.
Receive the latest updates and notifications of new services, promotions and more!
Hormonal Well-Being is a Women's Health Clinic in the heart of Bellaire, TX.
Hormonal Well-Being is run by a women's health expert with over 20 years of experience and one who can relate to the hormonal changes women experience in life. At Hormonal Well-Being, we understand that hormones matter and well-being matters.
Let's work together to preserve your health and well-being.
Hormone changes, and menopause, in particular, can be difficult, but perhaps, they do not have to be. Let us help you smooth through transitions, knowing that you're in the competent hands of a gynecologist who can work up any side effects and modify your plan.
Trust your health to a woman with over 20 years of experience caring for women. Women's care by a woman with over 20 years of experience–that's our difference.
Over 20 years of experience caring for women
Do you accept insurance?
No, Hormonal Well-Being does not accept insurance which allows us more time to focus on your health and well-being.
We can provide a receipt for you to submit for possible reimbursement from your insurer or FSA/HSA.
Do you incorporate well-woman care into your visits?
Yes, as an ob-gyn, I am committed to women's health and will help you to keep up to date with well-woman screening on an individual basis and as desired.
Can I keep seeing my regular ob-gyn for well-woman visits?
What is the difference between hormone replacement and hormone optimization?
Hormone replacement typically refers to treating menopausal women with estrogen and/or progesterone to ease the transition of menopause, lessening hot flashes, mood swings, and genital atrophy. Hormone replacement is often limited to five to ten years.
Hormone optimization expands this idea to include other hormones and also extends the time of replacement depending on a person's individual health needs. Hormone deficiencies can occur at any time in life, but as we get older, many hormone levels wane and can lead to changes in mood, appetite, energy level, sleep disturbances, mental clarity, libido, and well-being. Evaluating the levels of a more expanded panel of hormones and adjusting them accordingly can improve many of these symptoms.
Do I have to be menopausal for hormone optimization?
No, although hormone deficiencies are more common after menopause, they can occur at any age. Many women of all ages can benefit from hormone optimization. Hormone optimization is not a one-size-fits-all, or even most, but is rather individualized. Some hormones and hormonal regimens are more suitable later in life, and certain hormones may not be recommended, given a woman's medical history. Appointments and blood work are necessary to get to know each patient and how to best optimize her hormones.
Do you recommend bioidentical hormones?
Whenever possible, yes, I will prescribe bioidentical hormones, or hormones identical in structure to the hormones produced by the human body.
Which hormones are optimized?
Again, there is no one-size-fits-all, but commonly optimized hormones include: estrogen, progesterone, melatonin, testosterone, DHEA, vitamin-D, and thyroid hormone.
What is pellet therapy?
Hormonal pellets are about the size of a grain of rice and are placed under the skin in the buttock area. Once in place, they slowly dissolve over 3-4 months. This allows a steady amount of hormone to be released over this time and possibly more like your body would express. They have become popular because they avoid the highs and lows of hormone replacement. Most women love that they do not have to apply a cream or take a pill on a daily basis. With this being said, daily regimens suit some women, and if you have never been on a certain hormone, you may want to try a daily regimen first to make sure you like the effects before jumping into pellets.
Do you have an InBody scan?
Yes, we monitor body mass composition at most visits.
Office Address
4900 Bissonnet #202 Bellaire, TX 77401
Call To Schedule Appointment:
Clinic Hours
Monday to Friday : 8:30am – 5pm